How Would You Feel if 
Your Son Said this
About His Work From Home Mum
About Delmae My Mum My Mentors Our Family Pets Holidays 
Our Son Work From Home Fun  
My Residual Income Home
Just imagine for a moment, as a work from home mum - you have been there for the falls and hurts, experiencing the ups and downs of your sons life, guiding teaching nurturing.

Then at 25 year he says 'thanks' for being there for him, what price would you put on that? What would you trade to have that?

Here is what our youngest son has to say about having a work from home mum.
Mum on Demand!
By Kristin Bower - Melbourne, Australia
Not many bad things come to mind about having your mother working from home in her home based business. Maybe a constant reminder about cleaning your room or paying some bills here and there, but really, it isn't that bad.
Countless times I have rang home and requested information, bookings and payment on credit cards and maybe even a sniff into what's for dinner.

When I was younger my mum was just that, a Mum.

Cared for and nurtured me through life the best and most responsible way she could. Having mum work from home meant a lot more fun 'road trips' to the shop or an on hand nurse, when I would fall off my bike.
It also meant nothing would get past her if I was to play up on occasion. Punishment would be dealt out swiftly and efficiently even before dad came home.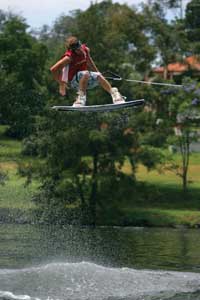 Now a few years on and a little older and wiser, I still couldn't live or work with out my mum. As an editor of a magazine here in Australia (and a wakeboard traveller) I am constantly on the road breezing in and out of home to either eat or pick up fresh clothes.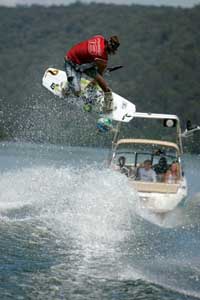 More then a Mum
Whilst all this takes place I have a personal secretary who is always just a phone call away. "Mum I need a flight to this place, I am in a remote area in Australia without the internet can you please check online and see what flights you can get and pay for it on your card.", "I will give you the money when I get back".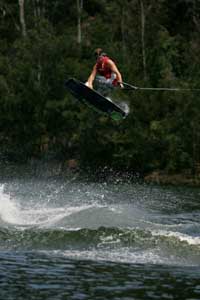 Having a work from home Mum who runs her own home based business, isn't just having a personal assistant on call during the day but:
an alarm clock in the morning,
a money tree bank,
a chef,
a problem solver,
a taxi,
an accountant
and a friend who is always willing to help whether I think I need it or not!
So if you believe you need to 'be there' for youf kids .....check out what my mum does!...... 



Learn how create an income by helping people so you can follow your heart.
Work from Home Fun 
Residul Income Program Home Based Business Home Page
My HomeBased Business Privacy Statement and Sitemap
U.S.A. | Canada | Australia | New Zealand | United Kingdom