Delmae Bower -

Leading Sales Expert and
Business Mentor

About Delmae Bower My Mum My Mentors Our Family Pets Holidays 
Our Son Work From Home Fun My Residual Income

To understand me, Delmae Bower is to take a look at my own journey.

My own home based business started, when I was 23 - with a new baby in tow, walking our local neighbourhood delivering Avon brochures. This was my intro to the world of work-from-home mums.

Then came the feelings of guilt when leaving our children with a babysitter (even if it was only for one day!) to do party plan or a day at head office.

Even so, over the years it became a common sight to see me at home with my hands in the sink and the phone to my ear making a business call.

Enjoying our children's first steps; being there in their teenage years when, in the moment, the short but critical conversation snippets occurred - made possible because I worked from home.

These are the joys of having your own home based business - where you call the shots. Despite the fact that at times I had to 'go out' or more more recently I can now 'stay in' and still make the money - the flexibility, for me, has been priceless.

Through my experiences of having my own home based business (including 15 years in the financial services industry - working out of my home office). I hope to share with you the things that have worked - for me.




My Intention

To 'give back' what I have learnt over the past 25 plus years to help inspire others to join me on this incredible journey of working from home in you own home based business.

To seek your 'heart's desire' you just need to be willing to step out and 'follow your heart'.

Knowing what it takes to do this can be invaluable and save many years of heart ache by learning from someone who has done it.

Understanding that the 'get rich quick' may not bring you the REAL riches of life – What price can you put on this? - work from home. I also have a responsibility to use my gifts of joy and communication to bless/connect with people, leaving you valued and empowered, so together we can generate a positive joyful ripple effect.

If I could share just one thing with you about Delmae Bower - me – is that I love life and enjoy making a difference to people.

My husband says I am a "free spirit". As for Me? I simply love "being my own boss". (wink) Creating a ripple effect around me.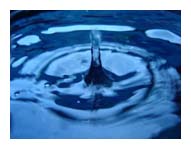 My Mentors
"You can be what ever you choose to be" these are the words my mother said to me when I asked her opinion of what I should do with my life on leaving school.
The role model Mum provided was that of always striving to learn, grow and be willing to step out and do what needed to be done...
Over the years there have been many other mentors like Bob Proctor, Mark Victor Hanson and Denis Waitley
More recently I have been fortunate to have been personally trained by Ari Galper the world's leading authority on how to build trust in the world of selling. Teaching how to removing the fear of personal rejection in business and the selling process.
Now it is a delight to bring a sense of freedom and relief for those who love to help, contribute to others but hate to 'sell'.
I also realised that "traditional' learning may not necessarily be the "only' way to go.
My library is extensive.

One of the first books I was introduced to on personal growth, was Norman Vincent Peal's book on Power of Positive Thinking.
It is a lot easier to learn from others mistakes, that is why having a library full of home based business books, cd's and videos including 'The Secret' Another tip is starting each day with apositive thought of the day. mentors such as Bob Proctor, Mark Victor Hansen and Denis Waitley.
My Travels
You can learn a lot about me, Delmae Bower, through my travels. We have been fortunate to have gone to many interesting places over the years. The flexibility that a work from home, home based business can give has been great.
My travels have taken me from the heart of Australia to the Mexican Pyramids and the extraordinary beauty of New Zealand to name a few. I turned some of our pic's into inspirational wallpaper....take a look. 

It may sound like we are 'rich' however I would say we are an ordinary family who chose to make 'life rich' with experiences.
My Family
Even though our boys are grown we (wink) still have family at home. 

On a personal level a great joy was working as a Producer for several seasons alongside one of her sons on her tv show 'Older Wiser Feeling Younger' a lifestyle show aired on the Foxtel network. Delmae continues to apply her creative innovative insights and contribution to business.
Learn How to Work with Me - Delmae Bower

Is This You? | How I Can Help | Business Joint Venture | My Favourite Residual Income | Two Women | About Delmae | Free Stuff | Cool Tools
Return from Delmae Bower page to Home Based Business Home Page
Home Based Business Blog Privacy Statement and Sitemap
U.S.A. | Canada | Australia | New Zealand | United Kingdom