A Positive Thought for the Day
Does it Really Make a Difference?
Lets face it. Losers focus on what they don't want, rather then each morning choosing a positive thought for the day that will pull you towards success and your dreams. Before you get out of bed, choose a specific inspirational thought about what you DO want. Use positive affirmations. Make it a habit. 
When you get that sinking feeling in the pit of your stomach and all you can see is what you DON'T want. Here is ..A POWERFUL ACTION: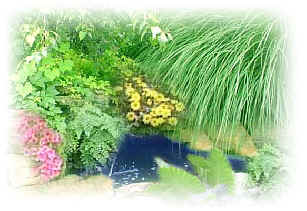 Notice your Thoughts. When you realize you are focusing on what you don't want. STOP. Think of your favourite peaceful place, maybe the beach, a room or sitting in the sun some where.
Then CHANGE your thoughts to what you do want. (It may take real concentration to do this…just keep on, it's worth it). E.g. "I don't want to be poor" can be changed to "What am I afraid of, what do I want instead, and what do I need to do to get what I want?"
Notice your FeelingsSame as with your thoughts notice the feelings you don't want.CHANGE them to the feelings you want. Eg. Sit quietly until the feeling of fear leaves and the feeling you want comes into your heart, chest and stomach area.Once you feel it, you'll have the thoughts you want which frees you to take action.
Take Action No point 'feeling' good then not 'doing' anything about moving towards what you want. So make corrective action if necessary, until you get what you want.

The other thing I have found when wanting a positive thought for the day, is to notice the 'negative little voice' that tells me:
'you don't know how',
'what will so-and-so think of me', 
or 'that won't work'.
Change them to:
'It is within the realm of all possible events that…'. 
'I am the source of my own approval and it's ok for them to think as they wish' 
'I have the ability to learn anything I set my mind to'
Get the idea? It's fun when you get the hang of it. To go into more depth on this topic check out my home based business resource page and the book "Wealth without A Job".
You will learn more about the emotions that hinder success when having your own home business and what you must do to minimize them while maximizing emotions proven to help you succeed. A great easy, practical and understandable read. Receive a positive thought for the day
Be uplifted each day with a daily insight and weekly Friday story.
Subscribe here now. 

Learn how to 'own your life' now. 

What Other Visitors Have SaidClick below to see contributions from other visitors to this page...
The Art of Intuitive Action Not rated yet
About 10 years ago my daughter was about 2500 kilometers from Newcastle, and rang me one day sobbing because of an emotional trauma she was facing. She …

How I Can Help 
Personal Growth 
Thought for the Day 
Positive Thought at Work 
Positive thought of the Day 
Make Extra Money Is more about Your Thoughts 
Return from positive thought for the day page Home Based Business home page
My HomeBased Business Privacy Statement and Sitemap
U.S.A. | Canada | Australia | New Zealand | United Kingdom