MLM failure? Why?
Is it REALLY your fault?
What caused your last MLM failure? Is it really your fault? What did you do wrong? What happened when someone at the top left and it all fell apart? How can you prevent this from happening again - IF there IS a next time.
As a networker you can learn 13 fresh and different proven methods of reaching out to find those for whom it's the right thing to be doing. You know, instead of just nagging your friends and family and wondering if you'll have a place to go for Christmas dinner... 

Leading Indicators
There are signs. When you know what to look for they stand out a mile.
How many 'spamy' online programs have you seen that appear to glitter and sparkle but when you look closer it is all smoke and mirrors?
With those do you EVER get a call from your network marketing sponsor? Is there a reason to create a community? Or no sooner have the taken your money then they are on the the NEXT great thing. Hidden Variable
This variable can be found in some very strong large companies like Starbucks, Amazon, Microsoft, Amway and use to be found in Herbal Life.
Grasp this and take it to the bank.
Each and every one of these were driven by a VISION larger then any ONE person. It pulsated through the company. People would join the fight.
Do you see this with most of the online home business programs?
What about your last MLM failure? Is your network marketing business driven by a greater VISON for all? Does it have heart and soul?
This "hidden variable' is what kept me in my program. It is what has given me a passive income from my network marketing network marketing PREDICTION for 2007 (pdf) business.
Combine that understanding with this and just maybe…next time, success will be yours and you can say good by to MLM failure.
Read the pdf. Print it out. Make it yours. Choose your destiny. 


Are you open to a new perspective around network marketing and MLM?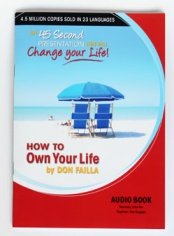 How I Can Help 
Return to Just a Mum 
Residual Income Program 
Honest Network Marketing 
How to build a network Marketing Businesss 
Who is REALLY in control of your Home Business? 
Return from MLM failure page to Home Based Business page
Home Based Business Blog Privacy Statement and Sitemap
U.S.A. | Canada | Australia | New Zealand | United Kingdom